Completely new series of Manitou MRT telehandlers

The second and arguably most important range is an all-new 360 degree MRT product line, which will be available in two sizes - 'Vision' and 'Vision Plus' - with lift heights of up to 35 meters and lift capacities of up to seven tons. The new models look very different and feature an all-new high vision cab with no structural bars from the front to the back of the roof.

The new high vision cab - note the steps at the front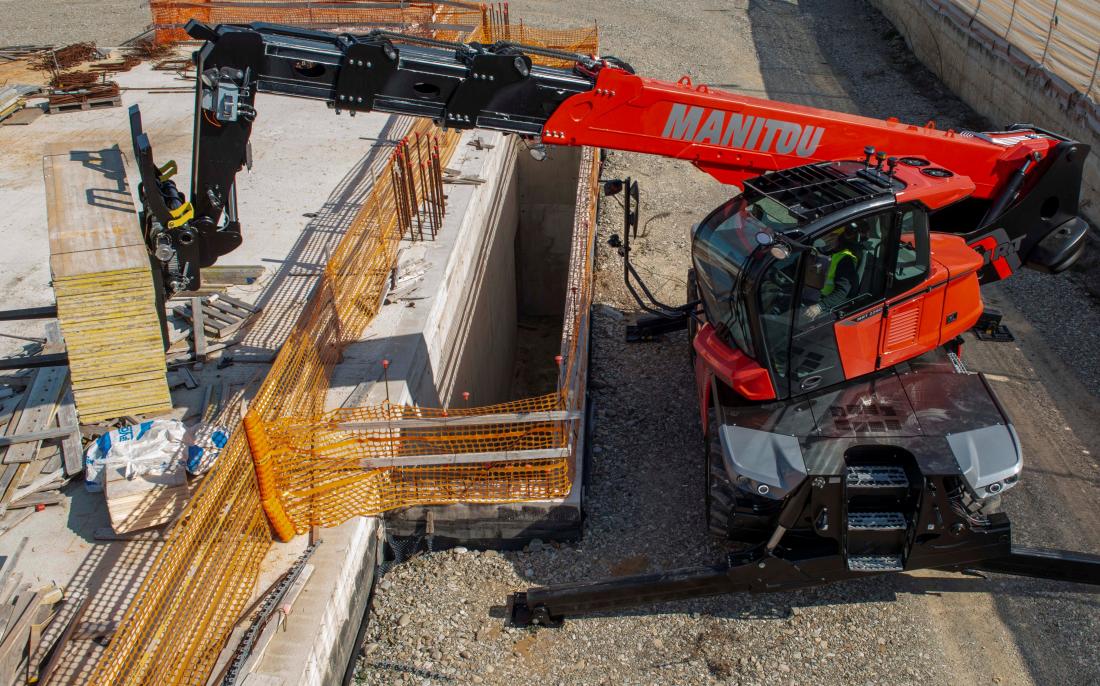 It also offers good visibility on both sides

The cab also has an oversized touchscreen and pop-up informatics for easier maintenance. The new machines would be up to five percent lighter, yet offer greater capacity by up to 15 percent. They also feature automatic transmissions with a travel speed of up to 40 km/h. Deck access is available on both sides and both ends of the chassis, making it easy to climb down regardless of the swing position of the superstructure.

The new Manitou MRTs certainly have a 'distinctive look'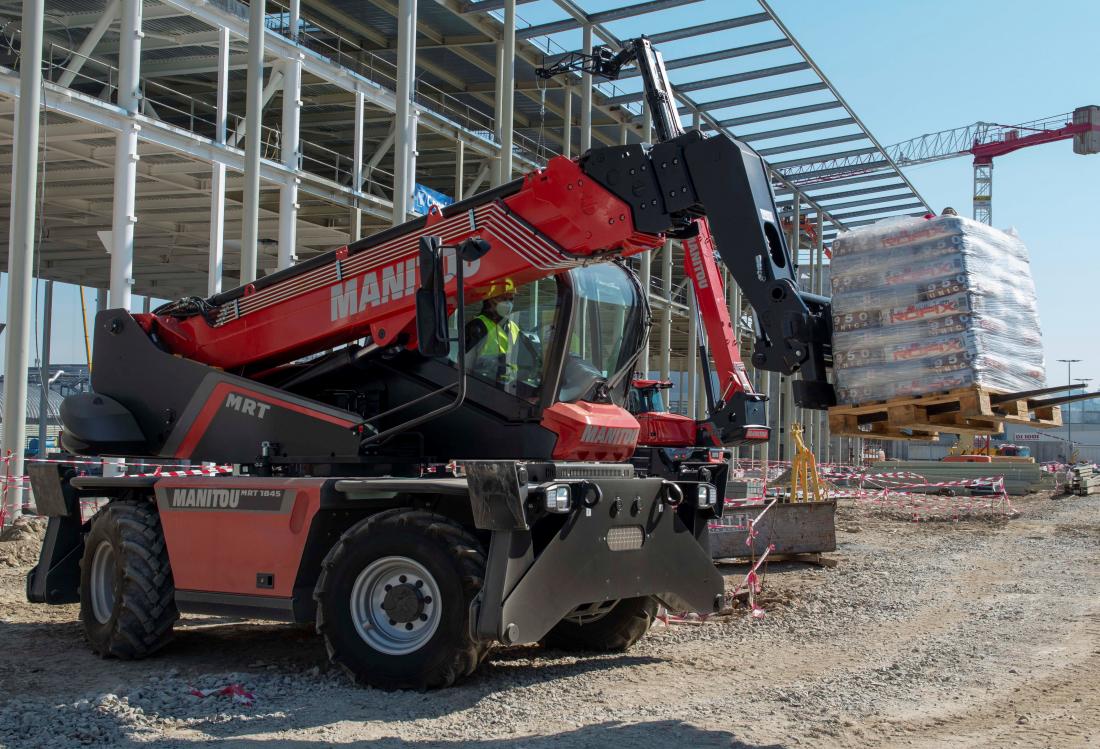 The Manitou MRT 1845 has 'folding' support legs

New hydraulics deliver smoother function speeds up to 30 percent faster, a claimed five percent reduction in cost of ownership and improved paint quality. Initially, two models - the 22 and 26 meter lift units - will be available with all electric or hybrid options.

The Manitou MRT 2260 has telescopic outriggers and will be available with electric or hybrid power

The company also said it is in the process of converting its full range of telehandlers to electric or hybrid power, but doesn't expect much before the end of 2022. It is also testing hydrogen-based energy sources.

Finally, it will also introduce an all-new ULM - Ultra Light Manitou - lightweight ultra-compact telehandler range with a total weight of no more than 2,600 kg. They offer an overall width of 1.5 meters and an overall height of 1.9 metres, making them ideal machines to tow on a 3.5-ton gross two-axle trailer. They retain all the usual features, including four-wheel drive and steering, and will be available to order by the end of the year, with delivery in 2022.

It looks like Manitou has some really exciting new products on the agenda to bring to market over the next two years. Unfortunately, while very theatrical, the presentation was a bit lacking in detailed content.



Klik op onderstaande youtube video
Contact
Manitou 4 sterren dealer
Manitou spareparts
Moderne werkplaats
Wereldwijde levering